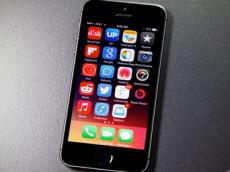 Two weeks after the release of Apple's fourth iOS 8 beta version, iOS 8 beta 5 has been pushed out to developers. The new iOS 8 build comes right on time, as our inside sources said it would, and it brings with it a number of bug fixes and changes that should help developers better prepare their apps for the upcoming public release of iOS 8. Of course, non-developers will also appreciate this latest beta release; Apple's iOS 8 betas are only intended for use by developers only on test devices, but many people use the software on their personal phones as well.
iOS 8 beta 5 is available beginning immediately for developers with compatible iPhone, iPad and iPod touch devices. It can be installed as an over the air (OTA) update or it can be downloaded from Apple's developer portal and installed using iTunes.
According to our sources, Apple has another beta planned for developers, with iOS 8 beta 6 due to be released on August 15th.
For non-developers who have not listened to our repeated advice, iOS 8 beta 5 will address some issues but plenty more will remain. Those who would prefer to go back to a stable iOS build and wait for the public iOS 8 release can roll back to the latest version of iOS 7.1 until the final version of iOS 8 is released ahead of Apple's iPhone 6 launch.

/Yahoo/