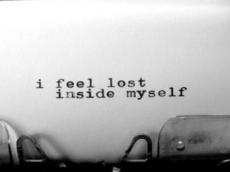 By AzerNews
Life is beautiful no matter it is. Sometimes we feel happy sometimes not.
This is life with all its sweet surprises. Happy life ends when unpleasant moments come and you feel depressed...
Depression is not a disease of body, but mind. There are a lot of reasons for this. It can be internal conflict, painful memories, overwork and disappointment or loss of dreams.
Backache, headache and migraine, pain in muscles and joints, chest pain, dizziness -- all are the most common physical symptoms, indicating that we are suffering from depression.
If you have heart problems, but there is a feeling of heaviness or pain in the chest, find out whether you have symptoms of clinical depression.
Digestive problems and change in appetite. Depression is often manifested by reduced appetite, desire to eat a muffin or something sweet.
Insomnia or hypersomnia (oversleeping). Often people with depression cannot sleep at night or wake up early in the morning, feeling tired all day.
To cope with the ever bad mood, sadness and loss of strength, you need to arrange the production of "happiness hormones".
In a case if you worry about something, then think what can be the worst outcome. You can get fired, cannot enter the university or go to the vacation this summer? So what? This is not the end of your life. You can affect your body and psych due to such kind of thoughts. Don't forget that there is nothing important, but your health. Follow idea "Everything happens for the best".
Speaking about the age of depression, a resident physician of the first Republican Psychiatric Hospital Shahla Mustafayeva said that people at the age of 25-30 years are mostly amenable to depression, but this is not optional. She noted that such affective disorder may occur at any age.
"Women are supposed to fall under depression twice often than men, whilst recent studies have revealed that such a statement may be incorrect. Women are just more likely to seek help than men," Mustafayeva told AzerNews.
She noted that depression violates biochemical processes occurring in the body. In particular, decreases the level of neurotransmitters (serotonin, noripinefrina), which transmit information among nerve cells in the brain - neurons.
So, how can you struggle with depression? Each of us asks the question: how to cope with the problems of a psychological nature? Here are some recommendations from psychologists how to get out of this situation.
- Try not to think about the negative things. If you feel that you overwhelmed with negative thoughts be engaged something else, distract yourself. This is the most ideal method of dealing with depression.
- Make a schedule for yourself and respect it. Watch a Funny TV Show or Movie, redirect your attention to positive things.
- Pay much attention to yourself, especially to your appearance and body. You can visit gym, as during exercise, your body releases endorphins - our favorite "happy hormones", they in turn positively affect your pathetic mood! If you ask which kind of sport will be the most effective against depression, then the answer is uniquely yoga. Meditation means that you just need to sit in a quiet place for 10-15 minutes, breathe deeply and rhythmically, focusing on your breathing. Meditation is just training your mind to relax.
- Take care of your health. Depression can affect appetite. Strive to eat properly and regularly, consume many vitamins. Studies have shown that chocolate and cheese are the best product for lifting the spirits, in addition they are so tasty. Some fruits are a good remedy for depression, here are the most important and famous of them: banana, melon, pineapple. Constant consumption of them helps the body stay in shape and maintain a good mood.
- Don't isolate yourself. Communicate with your friends and relatives. People who are close to you always will be as the source of power and help to make decision or can give advise to you. Don't forget they always worry about you.
- Another advice may please lazy people. Sleep as much as you wish, dream will help you to forget problems, relax your brain and get rid of bad thoughts.
- Aromatherapy - perfectly lifts your spirits, reduces depression and anxiety inside! For this purpose the best suited essential oils: orange, lavender, grapefruit and geranium!
You should accept the life for what it is. You should understand that life has ups and downs and sometimes bad things just happen. Never allow bad things to rein your feelings and just think "it is temporary".