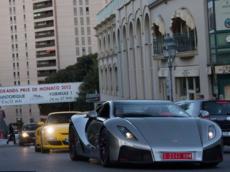 If you want to hang with the rich, head to Monaco, where nearly a third of the people are millionaires.
The city-state boasts a higher percentage of millionaires than any other place in the world, according to a recent report by Spear's magazine and wealth consultancy company Wealthinsight. And while the 19 cities behind Monaco in the millionaire rankings vary widely by location and size, there are some common threads to be found.
"Favorable tax and outstanding location are important criteria for attracting clusters of millionaires, but so too is ready access to wealth managers and private banks," according to WealthInsight analyst Oliver Williams, citing the Swiss cities of Geneva and Zurich as prime examples.

/AzerTAc/