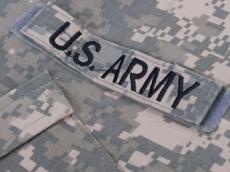 A team of amateur explorers say they found the site of a lost U.S. Army fort buried deep in the Everglades that once served as a restocking post for troops during a series of guerilla-like battles with Seminole Indians.
Nestled into the dense, waterlogged swamps 60 miles (100 km)from the coast, Fort Harrell, built in 1837, was one of nearly a dozen forts across Florida used in the early and mid-19th century.
"It was a critical fort during that period of time, which was the costliest war that the U.S. had been involved in, Indian-wise," said Shawn Beightol, a Miami public school chemistry teacher who learned of it in a book more than a decade ago.
Beightol, a longtime Everglades explorer who has kayaked across the wetland, found a trio of maps from the 1850s and began talking to local park rangers and fisherman in hopes of finding the 170-year-old site.
This spring Beightol and a group of explorers that included Tony Pernas of the National Park Service and Chris Harris, a computer engineer, began overlaying old maps with global positioning satellite coordinates.
Throughout the spring and summer they, along with others, launched five trips into the Everglades, spending more than 100 hours searching sites that seemed to match descriptions of the fort's location.
On July 26 the trio set out looking for one site on a 1940's aerial map and found post holes in the damp ground and limestone that may have supported a wall, Beightol said. About 100 yards (91 meters) away buried in the mud they found a weathered 20-foot (6-meter) Cypress log carved into a long beam.
"We couldn't prove what it is, but it's clearly something very old," he added.
They took the find to the National Park Service and Robert Carr, a south Florida archaeologist who has excavated and studied 2,000-year-old Tequesta Indian sites found in the heart of downtown Miami.
"We have to begin the scientific examination of the site to see whether the post holes were man-made, and whether there are any artifacts," Carr said.
If it is authentic, Beightol said he would like to see the site memorialized and linked to kayak and bike routes connected to the two-lane highway that runs out of Miami and across the wetland.
"I want the public to be aware of what they have. It's right within reach," he said.

/Reuters/