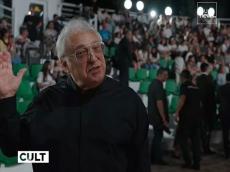 Gabala International Music Festival is in the spotlight of international media.
Euronews TV has published an article highlighting the festival's 13th edition, Azernews reports.
The article highlights the festival's opening ceremony and its programme:
The opening ceremony was held on July 31st and the festival ran until August 2nd, and, as well as musicians from Azerbaijan itself, this year musicians performed from Britain, Turkiye, Estonia, Lithuania, Russia and Poland.
"Each concert programme includes a young performer," explained Fuad Ibrahimov, the artistic director of the Azerbaijan State Symphonic Orchestra.
"The future of each country is its youth, and, of course, participation of young people in such a festival is precious," he added.
The article also provides insight into the project "Support for Youth", launched in 2016:
"The festival serves educational purposes as well. Lectures are delivered before each concert. You can hear children's voices behind me. Let them get used to good music!" said festival organiser Farhad Badalbeyli. The full article is available here.
Like always, the 13th Gabala International Music Festival has managed to draw the attention of the music lovers.
World-famous musicians, performers, conductors, music ensembles from Great Britain, Estonia, Lithuania, Poland, Russia and Turkiye participated in the seven-day music festival.
This year's Gabala International Music Festival was dedicated to the 100th anniversary of National Leader Heydar Aliyev.
The festival program included a series of concerts with participation of the Azerbaijan State Symphony Orchestra, "Supporting Youth" project participants, Baku Chamber Orchestra, Clarte Clarinet Quartet, Lithuanian Chamber Orchestra, young mugham singers, etc.
The 150th anniversaries of the great Russian composer Sergei Rachmaninoff, the 90th anniversary of the famous Azerbaijani composer Arif Malikov, the 95th anniversary of the famous pianist Bella Davidovich, and the 190th anniversary of the famous German composer Johannes Brahms were also celebrated with special concert programs as part of the festival.