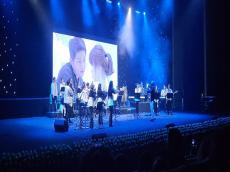 BN Team Orchestra has presented an unforgettable show in Baku, which melted the hearts of Korean drama fans.
Over the past years, Korean television series have gained worldwide popularity. Mesmerizing script, brilliant acting, wonderful music and an excellent cast stand behind the success of K-dramas globally.
The concert program was full of beloved soundtracks that had captivated the audience at Heydar Aliyev Palace.
The listeners were immediately struck by the orchestra's flawless performance and the fact that the conductor was able to bring out every nuance of emotion from the music.
One of the highlights of the evening was when the orchestra played the theme songs from the award-winning Korean dramas "Boys Over Flowers" (2009), "Descendants of the Sun" (2016), "Guardian: The Lonely and Great God" (2017),etc.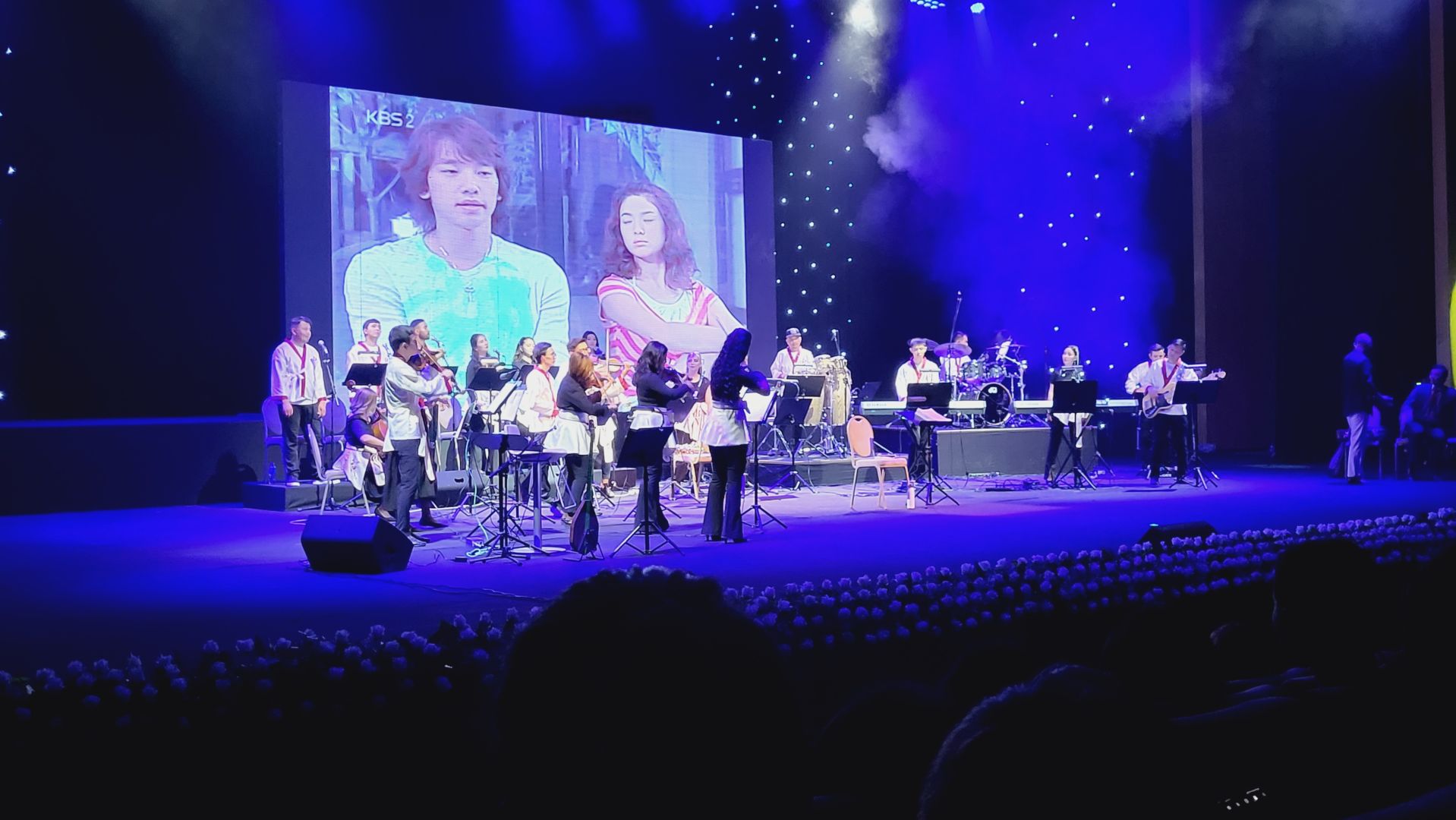 The performance of vocalists was so evocative that K-drama fans sang along, swaying to the rhythm of the music.
It was a truly unforgettable moment that demonstrated the power of music to unite people from different cultures .
As the concert drew to a close, the audience erupted into thunderous applause.
From the fascinating program to the unique atmosphere, this was a truly exceptional event that showcased the incredible talent of the orchestra.
After the concert, the orchestra's directors Yernar Nurtazin and Berik Batyrkhan shared their impressions from the show with AZERNEWS.
"We express our great gratitude to our brotherly Turkic nation - the Azerbaijani people for the warm welcome and great applause! It is a great honor for us to perform on the stage of the Heydar Aliyev Palace, where most of the world-famous figures have performed," the orchestra's directors said.
"BN Team Orchestra has celebrated one year since its foundation in Baku. That is why this city has a special meaning for us. We all were warmly welcomed in Baku. Thank you for the incredible amount of feedback after the concert, as well as in all our social networks. We are looking forward new spectacular concerts and projects," they added.
Yernar Nurtazin and Berik Batyrkhan also expressed their gratitude to the Azerbaijani audience for their high respect to art.
"We were pleasantly surprised that the audience in Baku try not to be late for concerts and come on time. We highly appreciate this attitude towards art and creativity. Moreover, the crowd also sang along and knew most of the songs at the concert "The World of Turkish Series", which took place on the same day. All this cannot but rejoice. There was a great chemistry between us, musicians and audience. Thank you very much, Baku! See you again!," BN Team directors said.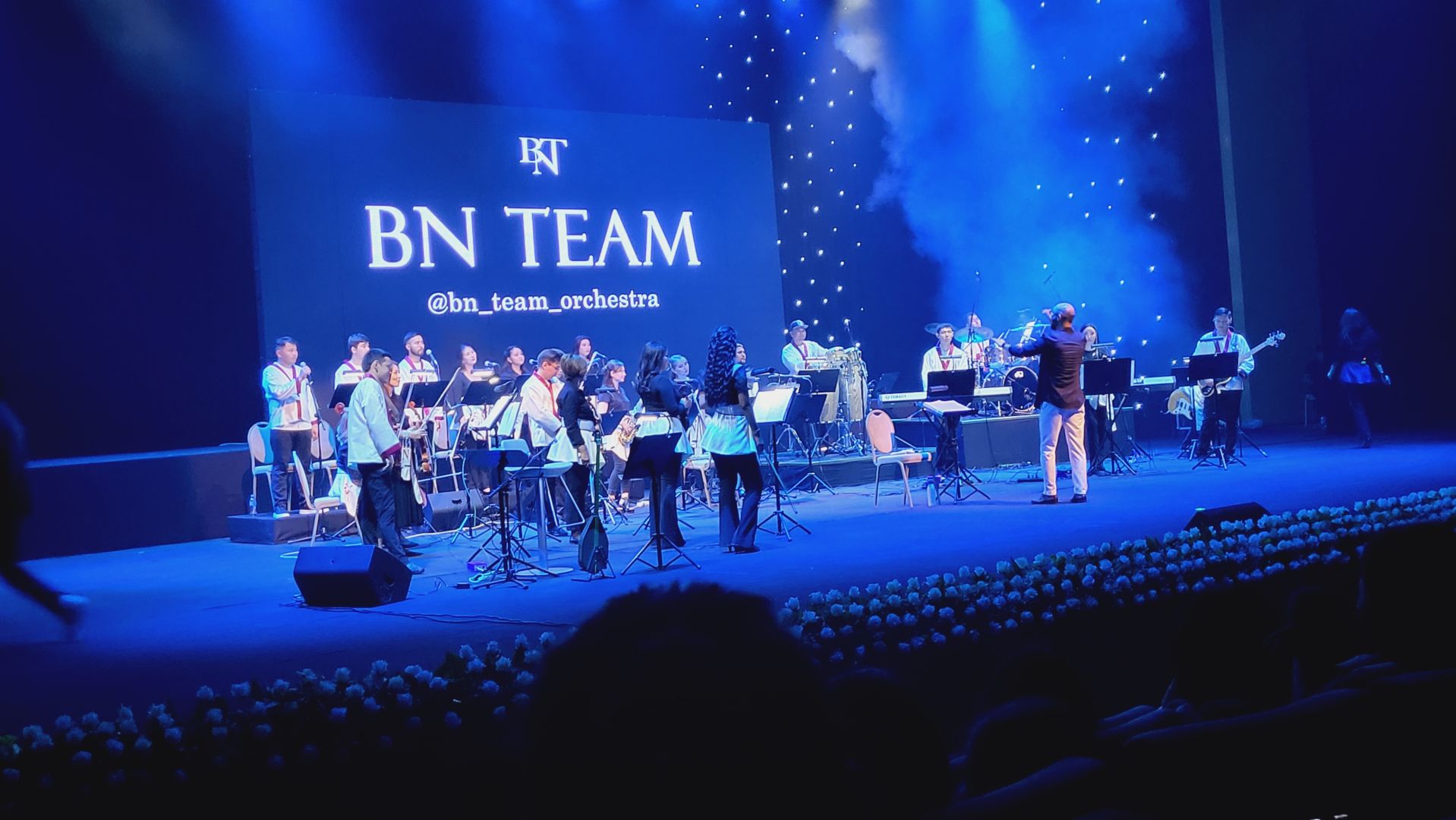 In the near future, BN Team Orchestra will thrill the audience with a concert program themed "Naruto".