Known for its rich history, Azerbaijan's Gazakh region unveils a treasure trove of historical significance.
The region has a diverse range of archaeological sites, which provide valuable insights into the cultural, social, and economic aspects of ancient societies.
From pottery and tools to architectural remains, each makes it possible to learn more about the region's past.
Launched in 2015, Azerbaijani-Japanese International Archaeological Expedition aims to prove that the area is an ancient human settlement, and to obtain material evidence from the Neolithic era, Azernews reports.
At the initiative of the Culture Ministry, a large delegation led by Professor Yoshihiro Nishiaki was invited to conduct exploration searches at the Avey foothills.
A tripartite international memorandum was signed to explore the world-wide archaeological heritage complex, including Damjili cave, and camp around the cave, on the Avey Mount.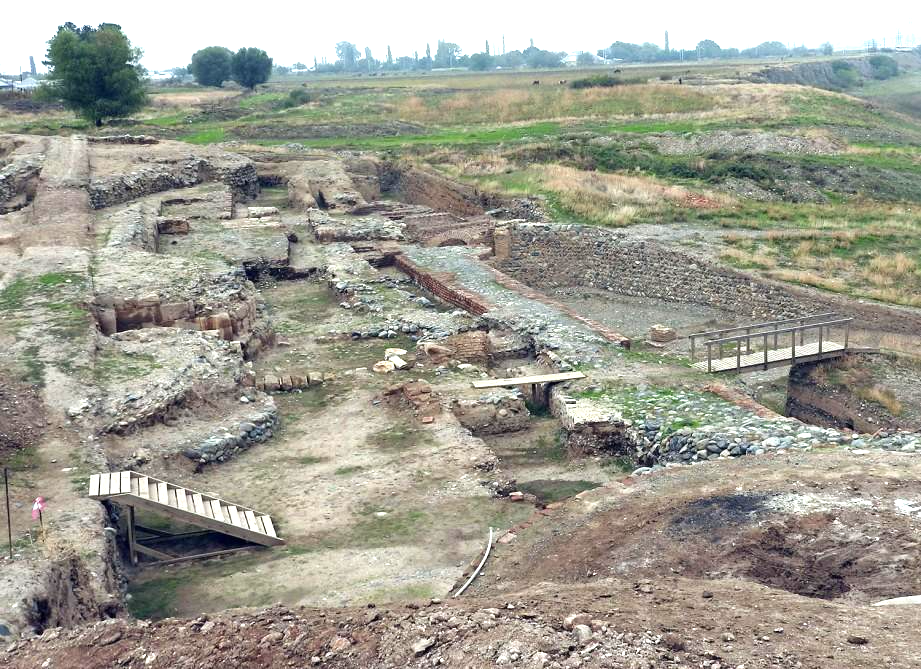 Azerbaijani-Japanese International Archaeological Expedition has recently completed excavations in the Avey State Historical and Cultural Reserve.
Cultural layers of the Middle Paleolithic, Mesolithic, Neolithic, Eneolithic, Bronze Age and Late Middle Ages have been discovered as the result of excavations.
The artifacts found during the latest excavations are artifacts belonging to the transitional period between the Mesolithic and Neolithic.
This created the conditions for the study of Neolithic agricultural activities. The research revealed that 6,000 years ago, there was a transition to the Neolithic culture.
Taking into account the importance of this historical time, archaeological excavations in Damjili Cave are expected to continue in the future.
For more accurate study of the found samples of material culture, the artifacts have been sent to the Institute of Archaeology and Ethnography while the rest of the exhibits will be on display in the reserve.
This is the second intact stratum of Mesolithic culture discovered by archaeologists in Azerbaijan after Gobustan.
Archeological excavations at Damjili cave started in August 2016. Exploratory excavations were carried out in 10 different directions.
Neolithic ruins, hearth places, bones, samples dating the late Middle Paleolithic were discovered at the depth of 4 meters. Research was carried out at Japanese laboratories to determine the periods of the material culture found in Damjili.
Damjili is the largest of the 30 caves of the Stone Age discovered on the territory of Gazakh region in the mid 1950s. Located at the foot of Avey Mount, its area is about 460 square meters and the height is four meters.
Discovered in 1953 by Azerbaijani scientist Mahammadali Huseynov, Damjili Cave is the first monument of the Stone Age discovered in Azerbaijan. It also has similarities with the Goytepe settlement of the Neolithic period in Tovuz region.
A number of various stone tools, arrowheads, flint knives, and bones of animals were discovered in the cave during excavations.
Archaeological excavations in Gazakh contribute to the preservation and conservation of cultural heritage.
By studying and documenting these sites, archaeologists can develop strategies to protect them and ensure that future generations can learn more about Azerbaijan's historical legacy.