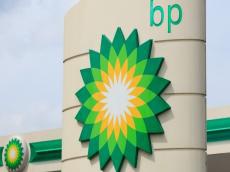 bp presented the first-ever university textbook on renewable energy sources to help lay the foundation for the training of national engineers in this sector, Azernews reports, referring to the company.
"The project aims to support Baku Higher Oil School (BHOS) in its efforts to lead the way to develop a new generation of engineers specializing in renewable energy sources. These specialists would drive Azerbaijan's plans for building a strong renewable energy sector accelerating the country's energy transition," the company says.
The textbook consists of 220 pages and the name of the book is "An Introduction to Renewable Energy Sources".
Furthermore, the project scope includes the development of a tailored for purpose new learning course for undergraduate students.
The total value of the project is AZN96,000 ($56,470) which covers the development and publication of the textbook and preparation of the new learning course.
The project was implemented by BHOS.