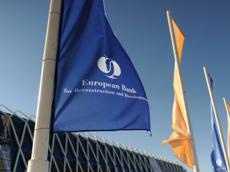 By AzerNews
Shifting the source of revenues from oil to non-oil sector is the main point of EBRD strategy, which is also focus of 'Azerbaijan 2020: A Look into the Future', Development Concept.
EBRD Baku Office Head Neil McCain made the remarks in an exclusive interview with AzerNews at the sideline of EBRDAM 2014 in Warsaw.
McCain said diversification is extremely important for the economy and the government is mainly focused on creating a better environment for investments.
"I think the government agencies are seriously working to make an appropriate ground for investments in non-oil sector particularly those areas run by private entities," he said. "We have many profitable areas for investment such as business parks in Sumgait for hi-tech and for agrochemicals. But I think development of sectors like agro business, food production and food processing is even more profitable."
"We can get more profit by investing in private sector. We hope to play a large role as the largest foreign investor in non-oil sector," McCain said.
Addressing the EBRDAM 2014 in Warsaw, Economy and Industry Minister Shahin Mustafayev, called on EBRD to support private sector in Azerbaijan.
"Azerbaijan encourages EBRD to invest in the country and increase its financial support to companies through development of corporate governance, implementation of international projects and exchanging of experiences," he said.
The minister also noted the importance of outlining the bank's priorities based on the contents of "Azerbaijan 2020: A Look into the Future", Development Concept.
Speaking about the newly adopted 2014-17 strategy for Azerbaijan, McCain said the private sector will play its role in the economy.
The Bank's priorities in Azerbaijan in the next program will be focused on diversification of the market and development of a sustainable financial sector.
The bank's operational activities in Azerbaijan will focus on the following areas: promoting a market-driven economy, developing a sustainable financial sector to support private companies and improving the governance and the business environment.
McCain said Azerbaijani business sector's interest in the activity of the EBRD has increased significantly. The private sector traditionally shows a great interest in lending from the EBRD.
"The financial institutions are the most active ones," he said. "Moreover, we usually receive proposals for participation in various infrastructure projects in Azerbaijan."
In reply to a question on the amount of funding, McCain said "We don't operate like the World Bank or Asian Development Bank. We don't have an envelope of funding available for a year or a three-year period. Everything depends on the demand of the sector."
However, McCain pointed to the fact that the volume of bank's funding in the country increases yearly.
"Our investment in 2014 (From January to April) is much more in comparison with the figure for whole last year. It will increase even more in the coming months. At the moment, we have a great deal of opportunities to invest in private sector including financial institutions and infrastructural projects," he said.
In 2013, the EBRD allocated about 163 million euros to 17 projects in Azerbaijan.
McCain further said the bank will continue to open credit lines for energy projects and is going to start a new program for lending to local banks to increase energy efficiency, which is part of the Caucasus Energy Efficiency Program.
"We are going to lend money to three banks this year to finance small and medium enterprises (SMEs) to improve their energy usage so that they can produce the same goods with less energy.
It will be a new type of credit line. Also, we will have new credit lines for local banks for lending exclusively to women -owned and women-run-business. But as we have said to the central bank and banking community in Baku if there are opportunities for banks to join together, we will welcome them provided that our conditions are met," he said.
Asked about the banking sector, he said the EBRD will never leave banking sector in Azerbaijan.
"We have shares in three banks in Azerbaijan- Demirbank, Accessbank and Unibank - and we are not going to remain a shareholder forever. So we do have an exit strategy. But, I'm not authorized to talk about the issue. We are not going to leave banking sector in Azerbaijan by any means," he said.
"I think with the changes taking place over the increase of minimum capital requirement, the pressure on consolidation in banking sector will raise to the end of this year. This may take place this year or maybe next year, but we stand ready for participating in any transaction where the consolidation process is going on.
Forty three banks are too many for a country the size of Azerbaijan. This is too much for Azerbaijan not only in terms of money, but human capital and the availability of a sufficient number of qualified professionals in 43 financial institutions. So I fully support the Central Bank of Azerbaijan's (CBA) strategy on trying to stimulate consolidation of banks in a non-regulatory way --not insisting on bank's consolidation but creating an appropriate ground for this purpose."
The CBA announced the start of the process of consolidation of the local banks in late 2012. Currently, Azerbaijani banks are required to have a total capital of no less than 10 million manats (over $12.7 million). From January 1, 2014, the total capital should be at least 50 million manats.
Asked why the new strategy didn't include the renewable energy sector, McCain said everything is in a preliminary stage yet.
"At the moment, the electricity prices are heavily subsidized. So to help renewable energy sector, the government has to subsidize the already subsidized sector. We should not get involved in activities like this. Also there are some missing parts in the legislation which hamper foreign investment in this sector and we don't see a real partner to work with in renewable energy," he said voicing hope that all the issues will be resolved soon.
"We hope that soon we will be able to work on all kinds of renewable energy projects from hydro to soil," he said.
Speaking about the possibility of a joint investment with Azerbaijan in a third country, McCain said there are discussion underway on the issue. But, he didn't reveal any details.
"We do have plans to invest together with Azerbaijan in third countries. There are several clients that are looking for investing in neighboring countries. These are already some manufacturing clients. But I cannot give you any more details," he said.
Asked about the possibility of investing in TAP and TANAP, McCain pointed to the fact that EBRD has been involved in all flagship energy and natural recourses projects in Azerbaijan from Chirag oil project, to ACG, Shah Deniz 1, and BTC pipeline.
"I think it is in our interest to be involved in Southern Gas Corridor and in TANAP as well. But those discussions are still at an early stage," he concluded.
EBRD covers the whole spectrum of corporate, financial and infrastructure sectors. In Azerbaijan, it has financed among others financial intermediaries (banks, microfinance institutions, leasing and insurance companies), corporate clients in natural resources, agribusiness, construction materials and telecommunications as well as several infrastructure projects in the transport and power sector.
The EBRD has been active in Azerbaijan since the country's independence. To date the Bank has invested in 146 projects with over US$ 2.5 billion across various sectors of the Azerbaijani economy. The portfolio of the banks is as following: energy -37 percent, financial intuitions -14 percent, industry, commerce and agribusiness - 10 percent and infrastructure - 39 percent.
According to the latest EBRD report, Azerbaijan's economy slowed down considerably in early 2014 after growing 5.8 per cent in 2013. Preliminary estimates show that GDP grew by 2.5 per cent year-on-year in the first quarter of 2014 on the back of the fall in oil output.
The non-oil sector continued to grow at a fast pace. Credit growth remained buoyant at the beginning of 2014 and showed little sign of moderating. Assuming that the fall in oil production is short-lived and the non-oil sector continues to expand, output is expected to grow at a rate of 3.5 per cent in 2014, in line with the EBRD's January forecast.
'Azerbaijan 2020: A Look into the Future' Development Concept
Azerbaijan approved "Azerbaijan 2020: A Look into the Future" Development Concept in late 2012. The need for such a program is explained by the fact that the country is entering a new phase of its development.
The key strategic vision of the concept is to take into account the existing opportunities and resources to achieve a sustainable economic growth and social prosperity, to ensure effective state governance, to implement rule of law, to observe all human rights and freedoms, and to reach a development stage characterized with an active status of civil society in the country's public life.
As a result of the activities envisaged in the program, the GDP per capita are expected to more than double to reach $13,000 till 2020. In 2020, according to the World Bank's gross national income classification, Azerbaijan will become a "high average income country" with plans to advance further among "high human development" countries of the UNDP human development report.
From the standpoint of economic development, Azerbaijan will advance from being a regional leader to become a highly competitive participant in the system of international economic relations. To do that, the country will take advantage of the geographical resources and its broad potential to turn into a regional commercial hub with the per capita volume of non-oil exports of $1,000.