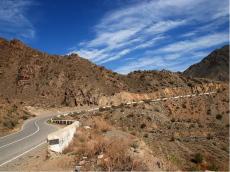 The opening of the Zangazur corridor will give an additional impetus to efforts to strengthen regional connectivity in Eurasia, Dr Mehmood ul Hassan Khan, the Executive Director, the Centre for South Asia & International Studies (CSAIS) Islamabad and Regional Expert on Azerbaijan & South Caucasus has stated in his recent article titled 'Role of Azerbaijan and geopolitics of greater Eurasia'.
The article has been published by the Pakistani edition of the Pakistan Observer.
"The opening of the Zangazur corridor will further strengthen the Caspian transport network, including the East-West transport corridor and the North-South international transport corridor. It will also contribute to the development of the oil and gas pipeline system from the Caspian Sea to Europe and further strengthen the region's transit potential. In addition, The Zangazur corridor, as an integral part of the East-West corridor, connects Asia and Europe through the territory of Azerbaijan, which will allow Azerbaijan to strengthen its position as a transport and logistics hub of Eurasia," the author notes.
The article emphasizes that Azerbaijan's modern railway network has been further upgraded and continues to expand, and the largest commercial port on the Caspian Sea, with a capacity of 15 million tons, has the ability to expand its capacity to 25 million tons.
"Azerbaijan has also unique and important role in the Middle Corridor a joint venture composed of Azerbaijan, Georgia, Kazakhstan, and Türkiye has gained a new impetus and prominence.
The Trans-Caspian International Transport Route (TITR) stretches from China to Europe through Central Asia and the South Caucasus and is divided into two main lines. The first route is China-Kazakhstan-Caspian Sea-Azerbaijan (Northern Lines), and the second route is China-Kyrgyzstan-Uzbekistan-Turkmenistan-Caspian Sea-Azerbaijan (Southern Line) with an additional extension via the Lapis Lazuli Corridor. Thus, Azerbaijan has the magic connection for greater regional connectivity which would further strengthen the concept and materialization of Greater Eurasia in the days to come," the article says.
The author also emphasizes the growing role of Azerbaijan as a reliable supplier of energy resources.
"Recently, Azerbaijan supplies gas via Turkiye to some of the EU countries such as Italy, Greece and Bulgaria through the Southern Gas Corridor. One of the main advantages of utilizing this route is the minimum possibility or the absence of gas crisis and price challenges. These show that the role of Azerbaijan as a gas provider and Turkiye as a credible transit hub in European energy security will considerably increase in a short period of time. It is currently supplying around 5% of the EU's gas demand. Thus, collaboration between Azerbaijan and the European Union, especially in the field of energy, is of a strategic nature. To conclude, Azerbaijan is the "Caspian Keystone" because of an effective, reliable and important energy producer and transit nation," the article notes.