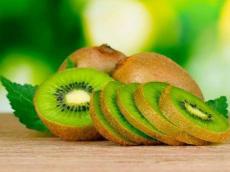 By Nigar Orujova
Did you know that sweet green fruit kiwi is packed with more vitamin C than an equivalent amount of orange? As the autumn flu attacks everyone, it is time to learn about this extremely healthy fruit that is also grown in Azerbaijan.
You heard correctly, Azerbaijan, a country with diverse climate zones, grows kiwifruits too, and early November is time when the fruit is ready to supply you with vitamins.
In Azerbaijan, kiwi bushes have been planted for over 20 years and the delicious fruits have fully saturated the local market and are being exported abroad.
A mature bush provides up to 250 kg of the fruit that is considered to be very healthy, as they contain more than 20 microelements.
Kiwi is cultivated in the south of the country, but recently, some farmers started the cultivation in the north as well.
As was mentioned before, kiwifruit is an excellent source of vitamin C, a nutrient that neutralizes free radicals that can cause damage to cells and lead to problems such as inflammation and cancer. An adequate intake of vitamin C has been shown to be helpful in reducing the severity of conditions like osteoarthritis, rheumatoid arthritis, and asthma, and for preventing conditions such as colon cancer, atherosclerosis, and diabetic heart disease.
It is not surprising that research has shown that the consumption of fruits and vegetables rich in Vitamin C is associated with a reduced risk of death from heart disease, stroke and cancer.
Along with Vitamin C, kiwifruit can offer a great deal more health benefits, including numerous phytonutrients as well vitamins and minerals that promote health.
The fruit has a fascinating ability to protect DNA in the nucleus of human cells from oxygen-related damage. The consumption of kiwi in large quantities is believed to help fight against wheezing, shortness of breath, or night coughing.
Some people enjoy the kiwi's thin skin. When its fuzz is rubbed off, it is full of nutrients and fiber.
After learning these facts, you will definitely rush to the market to buy another kilo of the fruit. Bear in mind, when selecting kiwifruits, to hold them between thumb and forefinger and gently apply pressure. If the fruits do not yield when pressure is applied, they are not yet sweet enough to enjoy. However, avoid kiwifruit that is too soft, shriveled or has bruised spots.
Kiwifruit can be sliced or cut in half and be eaten out with a spoon. This fruit has ability to tenderize food, which means kiwi should be eaten directly upon cutting. Bear this in mind when adding the sweet kiwi into fruit salad. However, minimally processed and chilled fruit is still healthy even in 6 days.
Why are you still reading this, go buy yourself this salvation from the flu!