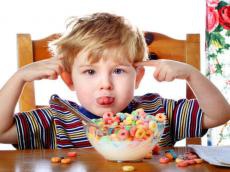 By Laman Sadigova
Children are different. Some of them are quiet, and others are true fidgets, sweeping everything in their path like a hurricane. Parents of such children have difficulties with making them sleep, doing their homework or eating a bowl of soup.
Moms and dads hope that their lovely baby will become calmer and learn how to control their behaviors over the years. However, there are cases when parents lose their hope when the child is diagnosed with attention deficit disorder (ADHD), nothing serious, in fact, but very tediously.
ADHD or ADD, as experts think, is a disease of our civilization, our reality. Modern medicine thinks that this decease can be and must be treated.
This decease can cause children to act in different ways, depending on the child. Most children with ADHD have problems concentrating and paying attention. Some also might have trouble sitting still in class and waiting for their turn. They might yell out the answers before other kids have a chance to raise their hands.
Sometimes they can be disorganized, distracted, or forgetful. They tend to daydream in class. They might lose things and have trouble finishing assignments. They may wiggle around in their seats, move around a lot, talk too much, or interrupt other people's conversations.
The main task for parents is to direct the flow of the child's energy into a useful channel. Just imagine how much meaningful information can be absorbed by an active child, how many useful things could be done!
You can interest your child in sustained quiet activities by introducing them selectively and letting them participate in it. For example, if a child doesn't seem to enjoy sitting on your lap to listen to a story, let him or her to sit on the floor or wander around the room. If you were to add a lot of enthusiasm to your reading, with funny voices and animal sounds, it will garner more attention.
Do not over-saturate the child's day. True, hyperactive child should feel a light and healthy tiredness but lots of events during a day can cause overexcitement in the nervous system.
Some products are able to enhance the activity of your baby. It is scientifically proven that sugar leads to overstimulation of children's nervous systems in large quantities, so limit the consumption of sweets in the evening. There are products that have a so-called hypnotic effect, such as yogurt, warm milk, a couple of spoons of honey or a handful of almonds.
If your child was tumbling and jumping on the couch about an hour ago, it is naive to assume that, despite the late hour, it will cause him or her to be sleepy. Adults need to help children to relax not only physically, but also emotionally.
The most important thing that has to be remembered is that the ADHD has to be diagnosed by doctors, not by parents themselves.
P.S. Many entrepreneurs were diagnosed with ADHD as kids, and today, use their energy to brainstorm exciting ideas and run out-of-the-box businesses.