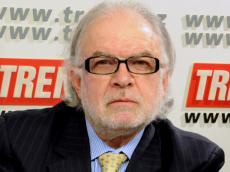 By Claude Salhani - Trend:
So eager was President Barack Obama to go clinch the nuclear agreement with Iran that he practically gave Iran a free pass, though if we are to believe the skeptics, Iran needs to be stopped at the word "Go."
Hardly a week has passed since Iran and Western nations signed what many pundits called a historic agreement while others saw it as caving in to Iran and ceding all arguments to them. There is still however, far more to the agreement that we don't know about, including some say, a secret component. Yet, the more we learn about the agreement, the more there is reason for doubt. There is indeed far more than meets the eye.
The West expected change and hoped it would come, but in Tehran it was business as usual. Crowds took to the streets following Friday prayers chanting their usual slogan of "Death to America".
Commented Clare LopezVice, President for Research & Analysis at the Center for Security Policy, "Which part of 'Death to America' did you not understand, America?"
Washington expects this agreement to be the start of a procedure that will revive relations with Iran, but this agreement is turning out to be like a bad onion; the more layers you peel, the more rot one discovers.
The latest revelation speaks of a secret arrangement between Iran & the IAEA about those secret military sites - the ones where the real nuclear weapons work is being done - but they won't be telling Congress or the American people.
Yet another concession - no Americans will be allowed on any IAEA inspection teams at Iranian nuclear sites. According to one report the international observers –minus the Americans -- will require 24 days notice before being allowed to visit one of the sites.
Obama's critics say that the deal "betrays America, empowers our mortal enemy, sidesteps Congress, violates the Constitution and imperils our partner Israel and regional stability, to say nothing of US national security".
The deal allows Iran to enrich uranium and build advanced enrichment centrifuges while an agreement is in force. Iran will keep all of its nuclear infrastructure, including a plutonium-producing heavy–water reactor.
Iran also will be allowed to keep its entire stockpile of uranium that it has already enriched (although it's supposed to dilute it down to a form less-readily usable to make a bomb).
Nor does Iran have to come clean about its past nuclear weapons work. And the US reportedly has now pledged to provide Iran technical assistance to further develop its nuclear program.