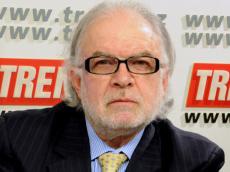 By Claude Salhani
The agreement signed last week between Iran and the P5+1 which is meant to regulate Iran's nuclear aspirations in exchange for the lifting of sanctions will have far reaching consequences that could well see important changes in the Gulf region with Russia replacing the United States as the Gulf Arab's new best friend.
The policies adopted by the Obama Administration will end up hurting the US in the long run. It is obvious that Washington was not thinking long-term but only looking for a quick fix - one that would see the president through the end of his mandate.
Washington will live to regret this decision as its once greatest allies in the region, Saudi Arabia, Qatar, the United Arab Emirates, as well as Egypt and even Turkey, start to feel as though they were betrayed by the United States.
Looking to counter what the Gulf Arabs perceive as a genuine threat, logic dictates they are likely to turn to Russia for a fresh alliance and to help them counter the Iranian threat.
The signing of the Vienna agreement is reminiscent of the one British Prime Minister Neville Chamberlain reached in Munich with Adolf Hitler in 1938, agreeing to let Germany occupy part of Czechoslovakia in exchange for peace in Europe.
Hitler had no intention of respecting the agreement and was simply buying time. Iran, likewise, many analysts believe, has about as much intention of adhering to the protocol it has inked with the Western powers over its intentions to become a nuclear power.
The hope and expectations of the Western powers have in signing the deal with Iran is that in the long run, say by the next decade with relations maturing and with communications becoming so available and simpler, the Western powers are banking that a natural progression will bring Iran closer to the West. That is wishful thinking but naive at its best.
This could have been the point of change in relations between Iran and the West, but even before the ink was fully dried on the document signed in Vienna crowds in Tehran were back on the streets shouting their preferred anti-Western rhetoric, calling for "Death to America," "Death to Israel".
Was the outcome really a surprise - hardly.
The US feels there have been too many jihadists originating from the Sunni Gulf countries, and now the US shares Iran's preoccupation of the Sunni extremist, who by comparison makes them look somewhat moderate.
Indeed, the decision to agree with Tehran may well be lamented in Washington, but welcomed in Moscow where the Russians will not fail to take advantage of the Obama Administration's simplistic approach to complicated politics.