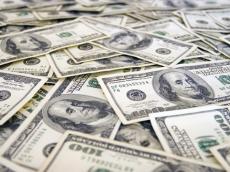 /AzerNews/
By Gulgiz Dadashova
Azerbaijan will be able to repay almost a third of its external debt in 20 years.
In its recent report the Finance Ministry noted that as of October 1, 2014, the volume of the external debt of Azerbaijan made up 5, 005 billion manats, which consumes 8.5 percent of GDP.
The foreign state debts of Azerbaijan made 4,753 billion manats and the ratio of the external debts on the GDP was 8.2 percent for 1 January 2014. Thus, the country's external debt grew by 5.3 percent since the beginning of the year.
About 7.4 percent of the country's external borrowing calculated for up to 10 years, 61.3 percent - from 10 to 20 years and 31.3 per cent - more than 20 years.
Loans borrowed as the external debt were in the following currencies: SDR (International Monetary Fund Special Drawing Right) – 10.4 percent, but in currencies USD – 63.7 percent, Euro – 24.3 percent, Japanese yen– 2.3 percent and in other currencies - 0.8 percent - in Islamic dinars, 0.5 percent - Saudi Riyal, 0.5 percent – UAE dirham and 0.2 percent - Kuwaiti dinars.
The funds involved mainly from the World Bank, Japanese International Cooperation Agency, Asian Development Bank, Islamic Development Bank, European Bank for Reconstruction and Development and other financial institutions were allocated for support of economic reform programs, restoration and reconstruction of infrastructure, including construction and restoration of energy plants, road construction, improvement of water supply, improvement of aviation and railway transport services, industry and energy, and other areas.
The official exchange rate for November 17 is 0.7843 AZN / USD.