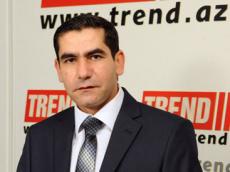 Iran has exported averagely 504,000 barrels of gas condensate per day, since achieving an interim nuclear accord with Sextet powers in November 2013.
Iran Custom Administration released a 229-page detailed statistics about the country's trade turnover during last Iranian calendar year, which ended on March 20.
The report indicates that the country increased condensate export volume from 195,000 barrels per day during first eight months (March 20, 2013 to November 20, 2013) to 504,000 barrels per day during the last four months of Iran's calendar year, which covers November 21, 2013 to March 19, 2014).
Iran's average condensate exports after nuclear deal is 258 percent more than before that.
The U.S. and EU imposed tough sanctions over Iran's banking system as well as whose which targeted oil and petrochemical products exports in mid-2012, but some of sanctions, including petrochemical-related ones and insurance services for oil tankers have been eased due to nuclear deal obtained in November 24 and took effect on January 20.
Iran exported about 12.873 million tons of condensate during last Iranian calendar year, indicating a 32.74 percent increase compared to the previous year and even is more than pre-sanctions level. Iran's condensate exports before the West's sanctions were about 269,000 barrels per day, which increased to above 294,000 during last year on average.
Gas condensate is a type of light crude oil, which is extracted mostly from gas fields.
Iran's revenues from condensate exports reached $10.295 billion during last Iranian calendar year, indicates 15.93 percent increase, based on Custom reports.
It is not clear why Iran's condensate export volume increased by 32.74 percent, but its value grew only 15.93 percent.
The Custom statistics indicates that Iran sold a ton of condensate at $922,222 two years ago, while during the first eight months of last year this figure was $885,704, but during the latest four month of last year, Iran sold each ton of condensate at $805,366.
With regard to the OPEC crude basket price, it has decreased below 5 percent since 2012, so it seems Iran is selling gas condensate significantly below international prices to encourage customers. Iran's crude oil and gas exports decreased from 2.5 mbpd in 2011 to 1.07 mbpd in 2013.
According to the International Energy Agency's latest released report, Iran's oil and condensate exports reached to 1.41 million barrels daily in February 2014, indicates significant recovery.
Iran includes gas condensate in non-oil exports basket. It shares about 25 percent of total non-oil exports.
Iran's non-oil exports during last year reached to $41.628 billion, indicates a 0.43 percent increase compared to the previous year. The country also imported $50.818 billion, indicates a 4.92 percent decrease during the mentioned period.

Dalga Khatinoglu    /Trend/