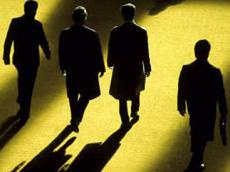 By AzerNews
The Armenian ombudsman's recent annual report indicated that the authorities hinder economic development.
About 35-40 percent of Armenia's economy is in shadow, Karen Andreasyan's recent annual report showed.
"The share of shadow economy has not changed for years and accounted to about 35-40 percent of Armenia's economy," the report read. "The State Revenue Committee examined 225 cases related to shadow economy, but criminal cases were filed only on 25 cases."
The report specified that some officials from Armenia's tax and customs authorities and their family members were running businesses in 2013.
"This means that these people had illegally enjoyed advantages compared to other entrepreneurs in the market," the document noted.
In his report for 2013, the ombudsman has criticized the activities of the Economy Ministry.
The report noted that the ministry did not provide sufficient conditions for exporting companies, such as reducing the formal requirements, and ensuring the availability of foreign markets
"Furthermore, the ministry did not provide investors advantages and achievements of the local market perfectly," the document emphasized.
Andreasyan's believes that the ministry stimulated a disappearance of the traditional fields of economy.
"The ministry did not take sufficient measures to improve the traditional fields of economy," the report indicated. "This leads to a gradual disappearance of light industry, jewelry, and clock production."
The document indicated that current incomplete laws, as well as disproportionately high taxes hinder the development of small and medium businesses.