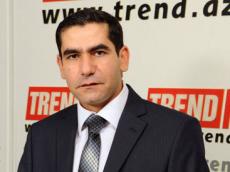 After two gas export contracts with Iraq to sell daily 45 million cubic meters (mcmpd) of natural gas, Tehran sealed a deal with Muscat to export 30 mcmpd of natural gas on March 12.
It's expected the deal be implemented in three years.
Iran holds 18 percent of global gas reserves, amounted at 33.6 tcm and produces 575 mcmpd of gas, approximately equals with domestic consumption level.
However, the country is also expected to launch five phases of giant South Pars with 180 mcmpd of gas production capacity until 2017. The current production level of South Pars is about 300 mcmpd of gross gas, which of above 200 mcmpd is refined.
| | | | |
| --- | --- | --- | --- |
| Phases | Production capacity | development | Implementation date |
| Phase 12 | 81 mcmpd | 92% completed until January 2014 | 2014 or 2015 |
| Phase 15 and 16 | 50 mcmpd gas | 92% completed until January 2014 | 2015 or 2016 |
| Phase 17 and 18 | 50 mcmpd | 82% completed until January 2014 | 2016 or 2017 |
During Iranian President Hassan Rouhani's visit to Oman, three gas contracts were signed, including the construction of 200-km undersea pipeline with worth $1 billion and a 25-year gas export deal valued at around $60 billion.
The parties will establish a joint company for selling gas, providing an opportunity for Iran to enter the Omani retail gas market with 10 bcm of gas per annum.
The mentioned pipeline would put the end on Qatar's gas export monopoly to Oman.
As Iran's Oil Minister Bijan Namdar Zanganeh announced the total pipeline length will be 350 km, which of 200 km will be laid undersea. Iran planned to open a branch from seventh cross-country gas pipeline which were laid from South Pars to Iranshahr and this branch will link to Oman's Suhar (or Sohar) port via undersea pipeline.
Oman will pay for the entire cost of the pipeline and related infrastructure and will be compensated for its investment through revenues generated from the sale of the gas. There is a ready pipeline for linking Suhar port to the continuation of Dolphin pipeline inside the east of Oman to carry the gas through central regions to Sur port where Oman's LNG plants are located.
Oman Gas sector review
Oman's gas reserves roughly reach 0.9 tcm. The country's yearly gas production is about 85 mcmpd, while consumption level in 2013 was 39.1 mcmpd, indicates a 3.2 percent increase compared to 2012.
Oman has about 5 to 7 mcmpd of gas import through Dolphin system, while the country exports about 10.4 million tones of LNG per year, equals to about 39 mcmpd.
The country's gas injection to oilfield was also about 9.047 mcmpd in 2013, indicates 4.9 percent increase compared to the previous year, H E Salim al Aufi, Undersecretary at the Ministry of Oil and Gas, said in February 17.
Until now, Oman hasn't had any serious gas shortage problem, but the high rate of gas consumption growth may endanger the country's energy security in upcoming years.
The rising consumption prompted the Oman LNG company to announce that it would divert all of its currently exported volumes of LNG away from foreign markets and toward domestic consumers by 2024, the U.S. Energy Information Administration reported in October 2013.
Oman recently signed a production-sharing agreement with BP for the development of the Khazzan gas field in Block 61, aimed at drilling 300 wells over 15 years to produce 28.3 mcmpd of gas.
However, with regarding the high consumption growth which increased from 5.5 bcm in 2002 to above 17 bcm in 2013, signing gas deal with Iran will strengthen Muscat's energy security as well as gas import resource diversification.
Dalga Khatinoglu   /Trend/