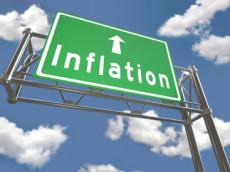 By AzerNews

The International Monetary Fund (IMF) has published unpleasant monetary forecasts for Armenia.
The IMF, a World Bank member, is not optimistic about further economic growth in Armenia, which is receiving negative predictions from other international organizations as well, and forecasts higher inflation in the country.
The rate of economic growth in Armenia is predicted at 4.3 percent, while inflation ratio is expected at 5 percent in 2014.
"Economic growth and inflation remain highly volatile, the external current account deficit continues to be large, and poverty and unemployment are still high," the IMF reported.
Armenia's economy will hardly be able to achieve considerable economic growth in subsequent years. The IMF predicts that economic growth in the country in 2015 and 2016 will be 4.5 and 4.7 percent respectively.
The IMF wants to resuscitate Armenia's economy and will allocate $127.6 million to Armenia to support a rebound in economic activity, further progress in poverty reduction, and inflation stabilization.
Macroeconomic indicators in Armenia were rough in February, official statistics confirmed.
Inflation rate was 4.6 percent in February 2014, compared to the same month in the previous year. The price of many goods and services rose by double-digit rates, official statistics show.
The rapid devaluation of the national currency, dram, which started at the beginning of 2014, still continues. The U.S. dollar exchange rate rose by 0.3 drams to 414.84 drams on March 10. Dram collapsed on March 3, when the U.S. dollar exchange rate rose from 350 drams to 400 drams.
The complicated economic situation forced Prime Minister Tigran Sargsyan to change his operating schedule. He holds daily meetings with ministers to discuss the results of every working day, Armenian media reported.
"It is still unclear how effective these meetings will be. Anyway, there is still no positive changes in the economic life of the country," local media noted.