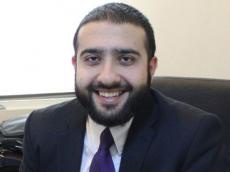 Buenos dias damas y caballeros,
No, we are not in Buenos Aires, but Baku.
But what is there in common between these two cities, it is perhaps the hectic lifestyle with all the traffic, events and get-togethers. As the pen is mightier than the sword, and considerably easier to write with, today I am writing and you compellingly reading about Baku, its traffic and logistics.
Baku is a sprawling town and it takes a little while to become familiar with and navigate with relative ease. Like in Buenos Aires, Azerbaijan's road Schumachers drive on the right, although you may wonder if anyone knows this, as you may well see people merrily driving down both sides of the road from time to time. The congestion can be stifling and sometimes no one can do a thing. The omni present DYP, the guys in BMW, fine drivers for a minor infraction, while apparently oblivious to the major transgression happening just right in front of them, but that is perhaps "transitional".
Another option for moving around is a taxi, that one which looks like London cab. You also have many other ready to go taxi drivers with cars of different shape and color which can easily provide the same service. Sometimes, it looks we have too many of them. But, overall taxi is a good substitute for having your own car. They are readily available across the city. The key word here is to negotiate before getting in if you are not using a cab one. This is particularly true so for expats. It is fun, try it. The challenge with taxis is that the drivers hardly know the names of streets and thus give them the name of a landmark, or a restaurant, or a wedding ceremonial hall, say: shadlig sarayi, if you can pronounce it or any other well-known building for that matter.
On the other hand, the subway or tube, if you are British, is often the quickest way to get from A to B and it still remains in pretty good conditions. It is notably hot during the summer, and some embassies do not recommend using it, but as far as I recall, no emergencies happened for the last ten years. It is cheap and quick, and there is a city beneath the streets too, explore it.
Bus service in Baku is extensive and there is a vast fleet of buses which you can hail virtually anywhere your soul wills. When you are planning to hop off, don't bother in indulging yourself into British English style politeness, i.e. excuse me, sir, I am terribly sorry, but I wonder if you would mind being so kind to stop over there for a second, as long as it's no trouble, of course. Instead, just try: saxla! That is a practically substantiated technique of hopping off with no pleasantries required.
Baku, and its downtown with most of the business centers and landmark venues is quite small city, and everywhere is walking distance if you have the time for it. Try walking or schedule your walking meeting from one office to the other, you can save money and tranquility. An advanced city is not a place where the poor move about in cars, rather it's where even the rich use public transportation.
As Andrew Pham put it: "Nobody gives way to anybody. Everyone just angles, points, dives directly toward his destination, pretending it is an all-or-nothing gamble. People glare at one another and fight for maneuvering space. All parties are equally determined to get the right-of-way--insist on it. They swerve away at the last possible moment, giving scant inches to spare. The victor goes forwards, no time for a victory grin, already engaging in another contest of will. Saigon traffic is Vietnamese life, a continuous charade of posturing, bluffing, fast moves, tenacity and surrenders." It looks pretty Baku, isn't it? Let's change it, and transform this city into a more walkable one.
Explore it, and if you will, as you certainly should, go a lot further and explore the land of fire in its absolute beauty and charm, whether it is riding, driving or walking.
Your old new friend,
Elnur,

/AzerNews/