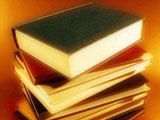 The Union of Writers of Azerbaijan presented a book of a young writer, journalist and historian Tarana Jabiyeva titled "Eternal resident of Icheri-Shahar" dedicated to the life of Mir Movsum Agha (1883-1950).
The book contains sections in the biographical order and memories of relatives and close people about him. It is noteworthy that President Ilham Aliyev and First Lady Mehriban Aliyeva regularly visit the sanctuary of Mir Movsum Aga.
During one of these visits, the first lady gave the sanctuary a carpet with the image of Movsum Mir Aga, authored by well-known painter Kamil Aliyev.
/Vesti.az/