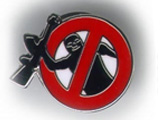 Turkish police on Thursday raided the homes of several people, including journalists and a former intelligence officer, as part of a crackdown on a clandestine network accused of plotting to overthrow the government, the newspaper Today's Zaman reported.
Thursday's raids come two weeks after a court jailed three dissident journalists in the case. Critics say press freedom is under attack in the country but the government denies any attempt to silence journalists.
Police were searching computers, notes and books of the journalists, including Ahmet Şık who already faces prosecution for co-writing a critical book about the crackdown on the so-called Ergenekon network, NTV television said.
Police had reportedly discovered a draft book by Şık that allegedly focuses on the religious groupings within the police force on the hard disk of one computer seized in last month's raid on Oda TV, several news websites said.
/
Trend
/