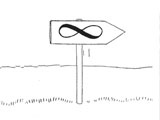 The negotiation process between Turkey and Armenia is alive and well. This is the first conclusion that we can draw from Armenian President Serzh Sargsyan's decision to meet with Turkish Prime Minister Recep Tayyip Erdogan in Washington.  
In fact, from the very beginning, the Armenian-Turkish negotiations have appeared to be a heavily promoted political and diplomatic project. So, today, neither U.S. President Barack Obama nor Serzh Sargsyan nor Recep Tayyip Erdogan want the "the Armenian resolutions" in Stockholm or Washington to undermine their high-profile efforts at diplomacy.
Even attempts to shift responsibility to one's own counterparts from the opposite side can be very dangerous in terms of one's political image. In this case, mutual recriminations of derailing the process are inevitable. On the backdrop of this diplomatic scene, it would be helpful for Erdogan and Sargsyan to make joint statements that they are willing to continue their negotiations prior to April 24, and that they hope to achieve success – even if without specific deadlines and commitments.
But experts say that the diplomatic contacts between Ankara and Yerevan, and the shuttle visits back and forth informing Azerbaijan about meetings, began at least a year ago when the "Road Map" and the Zurich protocols were signed.
Nevertheless, we feel no sense of "deja vu," as Ankara, Washington and Yerevan have already had plenty of opportunities to see that ignoring Azerbaijan will only impede the normalization of Armenia-Turkey relations. Prior to Erdogan's Washington visit, Ankara officially declared once again that Azerbaijan will not be left out of the Armenian-Turkish talks. It is no secret that Armenia's refusal to make such a compromise harms the negotiations.
The most remarkable thing is that before his visit to the United States, Erdogan said he intends to discuss the Karabakh problem with Obama. In the meantime, the OSCE Minsk Group made another shuttle visit to the region to get Azerbaijan's consent on the updated Madrid principles, although they were seemingly rejected by Armenia.
The Minsk Group went back home without visiting Baku. Later, experts close to the authorities in Yerevan began to argue that  Obama will advise Sargsyan to make concessions in Karabakh issue, withdraw from at least five areas and agree to Nagorno Karabakh's "temporary" status within Azerbaijan.
Today much depends on how Sargsyan will behave in Washington and whether he will be ready to defend the true interests of his country and citizens as paradoxical as this may sound. This requires him to make quite unequivocal steps to seek reconciliation with Azerbaijan and Turkey, to revive the economy and to boost regional economic processes.
But the tragedy is that Sargsyan is simply not ready to take such decisions. He behaves on the international arena either as a defender of the interests of "genocide victims," or as an unofficial ambassador of "the Nagorno-Karabakh Armenians" but not as the president of Armenia, a country with its own interests.
Nurani
Day.Az writer