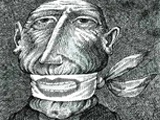 Akbar Hasanov
Day.Az writer
Each of us always has a choice and an opportunity to realize it.
There's always a need to differentiate between things even when they are messed together. However, it can heavily harm health, and besides can be pretty unhygienic. Likewise, one can believe in real actions, facts that somehow influence an inevitable process of returning all Armenia- occupied territories of Nagorno-Karabakh to Azerbaijan. One can also believe in warlike statements by the Armenian government. In this case, the latter is simply unhygienic. But, let's talk about everything one after another.
Signal is given - signal is accepted
In its Thursday meeting the Armenian government provided a negative conclusion on the Bill on Recognition of the "Nagorno-Karabakh Republic" submitted by the opposition parliamentary faction "Heritage". "The Government believes it is inappropriate to adopt the bill at current stage," Armenian Deputy Foreign Minister Shavarsh Kocharyan said.
Is it accidental? I am confident that it is not. This is just a loud statement by the Armenian government, whereas the reality is completely different.
Here are some facts.
Firstly, no country in the world has recognized the self-declared "Nagorno-Karabakh Republic" for all the years of occupation, through Armenian propaganda machine worked unsuccessfully and still works aimlessly inventing a false version of the causes and consequences of the Nagorno-Karabakh conflict.
Secondly, Azerbaijan's position in the conflict has constantly consolidated since the ceasefire agreement signed in 1994. However, the position of Armenia, which has never been considered a respected subject of geopolitics (for instance, many statements which portrayed Armenia as an "outpost" and a story with of a note of order from a foreign minister of another county that happened during the signing of Turkish-Armenian protocols which is humiliating to foreign minister of any country claiming to be called independent) is constantly weakening.
On this backdrop, Azerbaijan with its increased economic and political potential is a full-right entity in geopolitics, whose position is reckoned with by world's centers of power.
The third and final fact is that the United States has sent more and more demonstrative messages to the Armenian leadership in recent years. Suffice it to recall that the U.S. State Department in its annual report on religious freedom called "NKR" "a separatist regime" and included its data in a report on Azerbaijan, as well as statements that the Armenian-occupied territory of Nagorno-Karabakh that belongs to Azerbaijan are currently uncontrolled and international cooperation is needed in order to prevent the spread of terrorism on these territories.
So, the facts suggest that the Turkish leadership demands the U.S. to facilitate swift and fair resolution to the Armenian-Azerbaijani Nagorno-Karabakh conflict. During a visit to Washington, Prime Minister Recep Tayyip Erdogan is going to ask President Barack Obama to solve the Nagorno-Karabakh conflict by late 2010. Apparently, the U.S., given Turkey's tough stance on this issue, has decided to move from conflict strategies to legal resolution of the Armenian-Azerbaijani conflict with all the ensuing consequences, of which Armenia authorities are perfectly aware.
Thus, the Armenian government's negative conclusion on the Bill on Recognition of the "Nagorno-Karabakh Republic" is not surprising.
Now I would like to believe in increase of the number of people capable of differentiating between things, the people who will not any more embarrass their neighbors by their specific political-gastronomic predilections in Armenia.