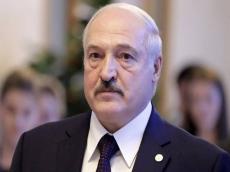 President of the Republic of Belarus Alexander Lukashenko sent a congratulatory letter to President of Azerbaijan Ilham Aliyev on the occasion of May 28 - Independence Day of Azerbaijan, Azernews reports.
The letter reads:
His Excellency Mr. Ilham Aliyev, President of the Republic of Azerbaijan
Dear Ilham Heydar oglu,
On behalf of the people of Belarus, and on my own behalf, I sincerely congratulate you and the entire Azerbaijani people on the occasion of the national holiday – the Independence Day.
You are celebrating this holiday at a time when Azerbaijan is marking the centennial anniversary of the genius and wise politician, founder of modern Azerbaijan, National Leader Heydar Aliyev.
Your country's dynamically improving economy, its key role in the region and growing authority in the international arena are an undeniable testimony to the correctness of the constructive course to build a strong and sovereign country laid by your father and successfully continued by you.
I am strongly confident that strategic partnership between Minsk and Baku based on the mutual interests and traditional trusted and friendly relations will further strengthen and enrich in new forms and directions.
Dear Ilham Heydar oglu, I sincerely wish you and your family robust health, tranquility, and the friendly people of Azerbaijan peace and progress.
Sincerely,
Aleksandr Lukashenko,
President of the Republic of Belarus