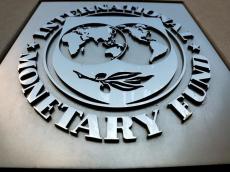 The US will be able to avoid default, Kristalina Georgieva, Managing Director of the International Monetary Fund (IMF) said at the Qatar Economic Forum, Azernews reports, citing foreign media outlets.
"History shows us that the US will fight the threat of default. Everything is decided at the eleventh hour, and I have confidence that we will see this game again," Georgieva said.
The Qatar Economic Forum is being held in Qatar's capital Doha from May 23 through May 25.
The event, organized by the Bloomberg global financial media company, is one of the largest platform in the Middle East where the problems of the global economy are discussed.
The US exceeded the statutory debt limit of $31.4 trillion in January, after which the Department of the Treasury of the country was forced to use emergency measures to continue its financial operations.
At the same time, the US administration has been calling on Congress in recent months to raise the debt limit.
Republicans controlling the House of Representatives agreed to raise the debt limit, but were subject to significant budget cuts, while the White House rejected these demands, saying it was ready to discuss spending cuts, but lawmakers should raise the debt limit without any conditions.
In turn, US Secretary of the Treasury Janet Yellen warned Congress that the administration could exhaust emergency measures in connection with reaching the debt limit as early as June 1.
In this case, Yellen repeatedly emphasized, the country will face a default on the federal debt, which will lead to an economic catastrophe in the US, and cause turmoil in the global economy.
So, in order to prevent this, the US president and the leaders of the Republican party have agreed to hold regular consultations.
The debt limit is a limit on the total amount of money that the federal government has the right to borrow with the help of Treasury securities in order to fulfill its financial obligations.
Since the US has a budget deficit, it is forced to borrow a significant amount of funds for the corresponding payments. Raising the debt limit does not lead to the approval of any new expenditures, but allows the government to fulfill financial obligations already approved by the congress and the president.