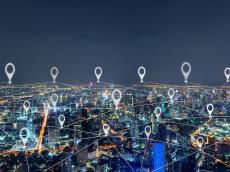 By Azernews 
A digital map on the creation of smart cities and villages will be prepared in Azerbaijan, Azernews reports, citing Deputy Chairman of the Agrarian Services Agency Anar Azimov.
He noted that the concept of smart cities and villages in Azerbaijan includes the development of smart infrastructure and services, social employment, smart management, and other tools.
According to him, the government of Azerbaijan has started the realization of this concept in Karabakh, and today the world's leading countries, including the European Union, are interested in applying Azerbaijan's experience.
"Today, in the direction of evaluation and development of tools for the creation of smart cities and villages in one or another region of Azerbaijan activities are being implemented. We also evaluate investment plans and opportunities. Once these activities are completed, a corresponding digital map will be prepared," he concluded.