Representatives of Open Society Institute-Aid Foundation held press conference on the completion of the main stage of the monitoring of Baku-Tbilisi-Ceyhan main export pipeline conducted by non-governmental organizations.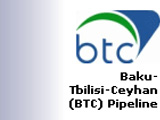 According to executive director of the department of Foundation in Azerbaijan Ferda Asadov, protocol of understanding was signed with the "bp" company in April, 2004. He said of the first part,, main phase of the monitoring to have ended successfully.
According to Ferda Asadov, report is drawn out on the results of the monitoring, the final results wil be announced on 30 May. The monitoring started in September last year and held in five directions. F.Asadov considers that, the monitoring of BTC main export oil pipeline by citizen society defines the positive and negative sides of one of the largest construction projects of the world as well as created real opportunity for cooperation, strong fruitful and regular dialogue between citizen society and big international company.
According to him, it is the first experience in the world, and perhaps, this experience will be used in the construction of the South Caucasus pipeline. /APA/