The world oil prices might reach $100 per barrel shortly, according to Investment bank Goldman Sachs publicized forecasts.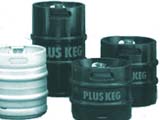 Goldman Sachs noted that the period of high prices might last several months and the prices could exceed $105 per barrel in this timeframe.
The Cabinet of Ministers told Trend the reports do not differ for innovations while the exact indices of price rise are quite grounded. The real execution of the forecasts is profitable for Azerbaijan, an oil exporter, whereas it might entail some problems, the same source said.
"With consideration of prospects of rise in oil export volumes in case such forecasts work Azerbaijan will receive big currency flows. The problem is their distribution. The national economy will be hardly able to "transfer" such funds, even the use of the world practice in investing in the world economy will be impossible. They might be implemented through purchase of securities, in particular, definite interests from the stock of world major companies. However, the projects can be implemented through accumulation definite amount of currency reserves in the country. It would be less profitable to accumulate all funds as currency reserves with further placement in foreign banks under 1 - 1.5%, rather participate in the world securities market," the same source said.
He also noted that flow of capital in the country in such a bog amount might continue a process of consolidation of manat rates and the same time negatively impact on country's export potential as a result of increase of prices of export goods.
It is necessary to have a plan on use of oil revenues for the implementation of concrete projects within the country. The exiting Middle-term strategy on use of oil revenues is of common conceptual character, defining only the spheres to be financed at the expense of oil revenues, but does not disclose the project and sum of financing, the Cabinet of Ministry announced.