Malcolm Bruce speaker on case with political prisoners in Azerbaijan of Parliamentary Assembly of Council of Europe (PA CE) met the families of persons who are considered political prisons by the organization in Information Department of Baku representation of CE yesterday.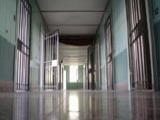 APA was informed of it by the prisoners' families. According to them, the meeting involved family members of former OMON, detainees on Shaki events, ex-chairman of Police Department of Ganja City Natig Afandiyev, ex-commander of military unit #"N" Rasim Akhbarov and his brother, ex-chairman of Airport of Ganja Aghasi Akberov, chairman of ADP Rasul Guliyev, ex-Minister of Defense Rahim Gaziyev as well as relatives of oppositionists detained for October 15-26 conflicts.
The prisoners' relations brought their demands into the guest's attention. They offered to CE to impose sanctions if Azerbaijan doesn't meet the obligations. M.Bruce stated that, he will bring this matter into the head of state Ilham Aliyev's notice, in the meeting with him. The guest also said that, this matter will be seriously put forward in the spring session of PA CE to be held in April:"Malcolm Bruce stressed their attempts of setting free more prisoners in the next amnesty decree".