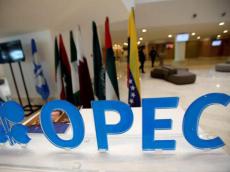 By Trend
The OPEC+ Technical Committee gave a preliminary estimate for the performance level of the Vienna agreement on oil production limiting in October and said it was equal to 104%, an attending delegate told TASS on Saturday. Bloomberg reported the figure of 106% earlier.
According to the delegate, the OPEC+ Technical Committee consisting of experts from countries participating in the Agreement has reviewed various scenarios of oil market development, including an option with demand surplus on the market in 2019 against the background of growing deliveries from the US.
The Technical Committee held the meeting on the verge of the Joint Ministerial Monitoring Committee meeting in Abu Dhabi this Sunday.
It was reported earlier that the performance level of the OPEC+ oil production capping deal was 111% in September.
OPEC+ agreement participants made the decision to return the deal performance level from 150% to 100% from July, which actually means the need to increase oil production by 1 mln barrels per day. However, this target has not yet been reached due to a strong decline in oil production in certain OPEC countries. Production is mainly increased by Russia, Saudi Arabia, and the UAE.