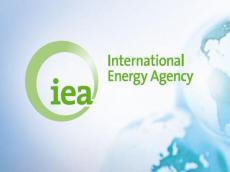 Energy resource-rich countries in Eastern Europe, the Caucasus and Central Asia (EECCA) are emerging as important contributors to global energy supplies and to world energy security, the International Energy Agency (IEA) said in its report on the energy policies in 11 countries of this region, which include Azerbaijan.
This IEA's publication highlights the energy policies and sector developments of Azerbaijan, Belarus, Georgia, Kazakhstan, Kyrgyzstan, Moldova, Tajikistan, Turkmenistan, Ukraine, Uzbekistan and Armenia during 2013-14 and provides a summary of key recommendations for policy makers in the region.
IEA said that Azerbaijan, Kazakhstan, Turkmenistan and, to a lesser extent, Uzbekistan all have the potential to increase hydrocarbon production.
"Increases in output are encouraged by an increasing range of export routes and markets, first for oil and more recently for gas, reducing reliance on export routes through Russia, the IEA said. "In the region's import-dependent countries, diversifying import sources and routes to minimise dependence on one single source has become a priority."
IEA also stressed that the giant oil and gas fields – such as Absheron, Azeri-Chirag-Guneshli and Shah Deniz in Azerbaijan; Karachaganak, Kashagan and Tengiz in Kazakhstan;Galkynysh, Shatlyk, South Gutliyak and South Iolotan in Turkmenistan; and Gazli, Kokdumalak, Shakhpakhty and Shurtan in Uzbekistan – place the Caspian region among the richest worldwide with proven oil and gas reserves.
Azerbaijan has achieved a significant decrease in energy intensity in all sectors of its economy thanks to the replacement of oil with natural gas and the installation of new energy-efficient technologies in electricity production, according to the IEA.
IEA said that the country, which has put in place strict fuel efficiency standards that prohibit the use of old and inefficient vehicles.
IEA also highlighted the new developments in the upstream oil and gas sector in Azerbaijan and Kazakhstan.
"In these countries, the interests of the world's major oil and gas companies have resulted in foreign investment in both exploration and production, and in the construction of new transport infrastructure," IEA said.