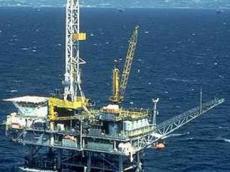 Turkey's sole refiner Tupras has cut imports of Iranian crude by 20 percent, Turkish Energy Minister Tamer Yildiz said, Reuters reported.
Yildiz said Turkey would continue to source "a certain amount" of crude from its neighbour Iran but would compensate for the reduction by taking more from Saudi Arabia and Libya.
Speaking to reporters at the St Petersburg Economic Forum he said Turkey was settling oil payments to Iran in Turkish lira.
Iran's oil buyers have been cutting oil imports to avoid U.S. financial sanctions that aim to stop Iran's nuclear programme. Washington is pressing Turkey to cut supplies over the next six months or face sanctions.
Earlier this month, the Zaman newspaper quoted Yildiz as saying that Turkey intends to reduce the purchase of Iranian oil, replacing it by Saudi and Libyan oil.
With regard to the removal of U.S. sanctions against Turkey due to reducing the level of cooperation with Iran, Yildiz said the U.S. decision has no legal basis for Turkey and that the country pursues an independent energy policy.
In June the U.S. removed India, Malaysia, South Korea, South Africa, Sri Lanka, Turkey and Taiwan from its list of sanctions in connection with reducing the volume of purchase of Iranian oil by these countries.
The U.S. and other Western countries suspect Iran of developing nuclear weapons under the guise of peaceful nuclear energy programme. Tehran denies the charges, saying its nuclear programme is purely for civilian purposes.
/
Trend
/