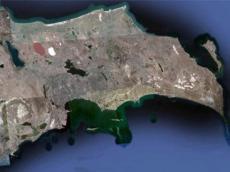 Next public hearing on the Plan of Greater Baku Regional Development has been appointed for 24 July.
Deputy Chairman of the State Committee on Urban Planning & Architecture of Azerbaijan Dovletkhan Dovletkhanov has said that at the hearing it will be provided information on primary research of experts.
"Initial proposals on the draft plan will be made by the State Committee after the second public hearing," he added.
He said the Plan covers 11 districts of Baku, as well as the city of Sumgait and Absheron district with the city Khirdalan, including a total area of 280,000 hectares.
"First and foremost, we intend to identify the potential of directions of development of the Greater Baku until 2030. As for the central part of the city, its detailed plan has been developed and submitted for approval of the Baku City Executive Power," Dovletkhanov said.
He point out that around the world the central part of capitals is one of the expensive, and for this reason, a detailed plan of the center of Baku implies, first of all, construction of metropolitan facilities and landscaping on the site of single-storey and two-storey buildings in the center of the city.