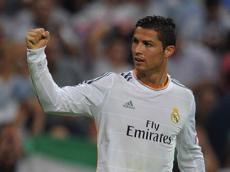 In an open letter, the Federation of Real Madrid Fan Clubs has wanted to make clear that gives its "unconditional" support to Cristiano Ronaldo, after the player had been the subject of some booing and jeering in last weekend's game against Rayo Vallecano at the Bernabéu.
The letter reads as follows:
"To our dear Cristiano Ronaldo,
Last Saturday you were sure to hear down there on the Bernabéu pitch, from where you have given us such strength, pride, hope and many goals, some whistling. From all of us at the Federation or Real Madrid Fan Clubs, we would like to make the following clear:
1. You represent to us all the values of Real Madrid: effort, hard work, sacrifice and loyalty.
2. We were, are and always will be unconditionally by your side; aware as we are of the extraordinary value you give to our team and Club.
3. In all probability, somebody has wanted to take advantage of all the noise last Saturday night in order to try and create a rift between your figure and the affection and admiration that the Real fans have for you.
4. Without doubt, the passion that we feel for our team might lead some of us to express our feelings in a way that those not a part of Real Madrid might misunderstand. Our action of writing this letter is so that you do not misinterpret the passion that we feel for a sportsman and member of our family that we are nothing less than proud of."

/Marca/