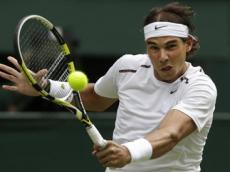 Rafael Nadal made a successful return to the tennis court, ending a seven-month injury absence with victory in a doubles match in Chile.
The former world No. 1 teamed up with Argentina's Juan Monaco for his first competitive outing since losing in the second round at Wimbledon in late June 2012.
They enjoyed a 6-3 6-2 victory over the second-seeded Czech pairing of Frantisek Cermak and Lukas Dlouhy in the first round of the Vina del Mar Open.
It set up Nadal for his opening singles match on Wednesday, having been given a first-round bye as top seed.
"First win with Pico, we felt a great ambiance on court! Thanks to the crowd and you all for the support!" Nadal tweeted.