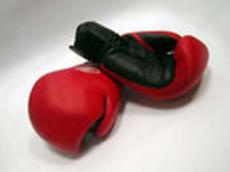 Ukrainian boxer Wladimir Klitschko, acting in the heavy weight category, said that, most likely, will leave from professional boxing, four years after the Summer Olympic Games 2016 to be held in Rio de Janeiro, Brazil.
Fact is that currently considering initiatives to include professional boxing in the Olympics or let a professional boxer to act within the rules of competition in amateur sports.
If this happens, Klitschko intends to perform for Ukraine in Rio to win a second gold medal and complete his career, Ukrainian media said.