The term of imprisonment of Rafig Aliyev, ex-president of Azpetrol Group of Companies has been prolonged, his lawyer Rafig Guliyev told.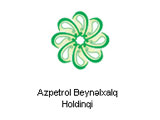 As APA reports, the lawyer stated that the decision on elongation of imprisonment term of R.Aliyev for 2 months had been made in the court process presided by judge Gulnare Taghizade in Nasimi district court on February 10.
Stating that he would file an appeal against the verdict, the lawyer added that the ex-president's health was in good condition.
R.Aliyev who's detained in Bayil jail #1 was arrested in October last year, being accused of a number of charges, including smuggling, misappropriation of state property.