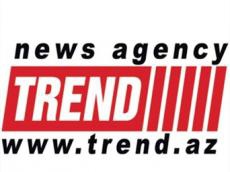 By Claude Salhani - Trend:
Grouping some of the top leaders in the publishing world, the World Editors Forum meeting in the Italian city of Turin June 9-11, unveiled its 2014 report titled "Trends in Newsroom.?
The repercussions from the Snowden affair was among the main point of discussion among many of the participants and was addressed by some of the keynote speakers.
There were a number of other issues covered that were of concern to editors and publishers present here, high on the list was the attacks against journalists. One case in particular was raised:
that of Eskinder Nega, an Ethiopian publisher, journalist and blogger who is serving an 18-year jail sentence under anti-terror legislation, has been awarded the 2014 Golden Pen of Freedom, the annual press freedom prize of the World Association of Newspapers and News Publishers (WAN-IFRA).
Ethiopian authorities refused to allow him out of jail to claim his prize.
Other topics covered included
1.The Moves to shield journalism in what was described as the post-Snowden era
2.Wearables? and the mobile market
3.How social media verification is supporting trust and credibility
4.Data and analytics driving the news agenda
5.Newsroom video starts to challenge broadcasters
6.The rise and fall of women editors
7.Global journalism breaks barriers
8.The need for digital mega stories
9.The ethical challenges of native advertising
10.The evolving role of the editor
The above report is based on interviews conducted with more than 30 editors and senior journalists in over a dozen countries. It includes in-depth analyses and it is framed by interviews with five of the world?s news business ?thought leaders": including The Guardian?s Janine Gibson, The New York Times? Margaret Sullivan, Knight Foundation?s Michael Maness, Twitter's Vivian Schiller and National Media Group's Joseph Odindo.
?The exposé of the extent of state surveillance through Edward Snowden?s leaks sparked stellar investigative journalism and unprecedented global collaboration between publications and editors,? said Erik Bjerager, president of the World Editors Forum.
He welcomed the report, adding ?"The past year has been a defining one for newsrooms, for chief editors and other senior newsroom personnel."
?The report also focuses on the evolution of news in the face of constant and rapid technological developments.
"?The relentless advances in digital technology continue to redefine the newsroom,?" Mr. Bjerager said.
The World Editors Forum is based in Paris and operates within the World Association of Newspapers and News Publishers.
Nearly 1,000 chief editors, publishers, CEOs, managing directors and other senior newspaper and news publishing executives attended this year's World Newspaper Congress, World Editors Forum and World Advertising Forum in Torino, Italy, this week.
Trend Agency and Azerbaijan's newspaper AzerNews, for the first time participated in the meeting.