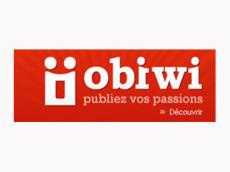 French website obiwi.fr has posted an article about Baku.
Headlined "Baku between traditions and modernity", the article hails the city as "one of the modern cultural centers of the world".
The article notes that Azerbaijan has a strong economic and tourism potential, praising the beauty of Baku and the ancient history of Icharishahar.
It says that Baku's hosting 2015 First European Games may turn on the green lights to the city's hosting 2020 Olympic Games.
The article stresses that one of the Azerbaijani government`s priorities is to preserve the cultural values.
It writes that the revenues from the oil deposits are used to ensure modernization of the cities and socio-economic development of the regions.
It also condemns the Armenian aggression against Azerbaijanis, particularly the occupation of its lands.

/AzerTAc/