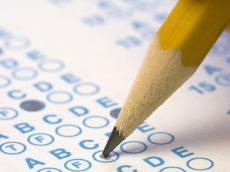 Entrance exams to universities on first and fourth groups in Azerbaijan will be held on
J
uly 12, while second and third groups will take it on July 20.  
The head of the State Commitee on Student Admission (SCSA) Maleyka Abbaszade told journalists on Thursday, informs
Day.Az
citing to
Trend.
As the head of the SCSA noted, entrance exams to universities for the students of the last years will be held on May 11 for the first and fourth groups, while on May 18 for the second and third groups.  
Entrance exams on the first direction (directions are defined on the regions of the country) will be held on June 8, on the second direction on June 13, on the third and fourth directions on June 18 and 24 respectively.
Entrance exams to the externship to be arranged on June 29.