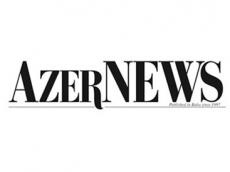 A new print edition of the AZERNEWS online newspaper was released on April 30.
The new edition includes articles about SOCAR's interest in acquiring Total's share in Shah Deniz project, Azerbaijan's Boyuk Zira Island is going to turn into one of the most interesting parts of the capital city, Armenian oligarchs' greedy desires may lead to the destruction of Lake Sevan, a second chance for troubled teenagers in Azerbaijan, as well as Azerbaijan's plans to promote cycling in the country and etc.
AZERNEWS is an associate member of the World Association of Newspapers and News Publishers (WAN-IFRA).
The online newspaper is available at
www.azernews.az.