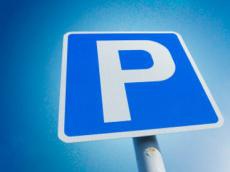 By AzerNews
Almost 300 temporary parking will be set up in the capital Baku, in order to avoid heavy traffic congestion.
The Center for Intellectual Traffic Management offered to the Baku City Executive Power to establish 288 temporary parking in Baku.
The center also strengthened the control system over the car parking by creating the Intelligent Parking Control System. This system monitors the vehicle parking, and in case of violation of the traffic law- parking in illegal place- the violators will be punished.
Head of City Executive Power Hajibala Abutalibov signed an order on 'Organizing car parking in Baku' on April 16. Based on the order, illegal parking at sidewalks, roadway, as well as the entrances to the parks and subway stations are banned.
The center reported that it will be not easy to implement an order on illegal parking, as there is still no legal ground for parking in Baku. "The center will create temporary parking before the establishment of modern intellectual parking," the center noted.
The number of the illegal parking increased to 8,000 in Baku in 2013, while the indicator was 3,050 in 2012.
New temporary parking will provide unlimited movement of vehicles in an effort to prevent traffic jams. The new parking will be equipped with special boards indicating tariffs and parking time, and will meet the requirements of the road and public security.
The Department of Road Transport under the Baku City Executive Power will jointly implement works for the establishment of the new parking. The department has been instructed to give the Center for Intellectual Traffic Management of Baku the authority to use the images from video surveillance cameras, and to prepare regulations on paid car parking.
The Baku City Executive Power also intends to apply to the Interior Ministry urging the latter to give relevant instructions to the Central Traffic Police Department and the Baku Chief Police to prevent traffic congestion and solve problems with illegal parking and stops in the capital.
Individuals and legal entities violating parking law in the capital will be fined in accordance with relevant legislation.