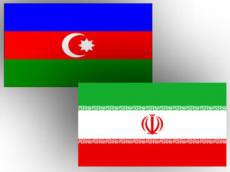 Iran and Azerbaijan will sign a memorandum on expanding cooperation in the field of medicine, Iranian Health and Medical Education Minister's Special Envoy and Tabriz Medical Sciences University Rector, Dr. Mohammad Hossein Somi said.
The memorandum to be signed between the Tabriz Medical University and Azerbaijan Medical University envisages joint trainings, exchange of students and teachers of medical universities, research in the treatment of infectious diseases, the minister's special envoy told Trend.
Somi also stressed the low-cost of medicine in Iran compared with other countries of the region.
The ways of rendering health services will also be discussed between Azerbaijan and Iran, according to the special envoy.
During his three-day visit to Azerbaijan, Somi will also review such issues as teacher and student exchange and holding joint workshops.
Afterwards he will depart for Nakhchivan Autonomous Republic and hold several meetings there as well.

/Trend/