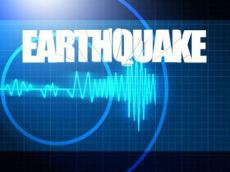 The abnormal seismic processes are fading in Azerbaijan, the director of the Institute of Cybernetics of Azerbaijani National Academy of Sciences Telman Aliyev said.
"We expected that an earthquake might occur in the Zagatala-Ismayilli region. But could not say specifically where and how strong it would be. The processes are fading now," Aliyev told Trend on Feb.10.
An earthquake hit Azerbaijani capital of Baku today at 16:06 local time. The tremors were felt not only in the capital but also in the city of Sumgait.
The tremors were also felt in the north and south districts of the country.
The epicenter of the earthquake was in the Hajigabul district at a depth of 55 kilometers.
There were no casualties or damage.
Thanks to the activity stations, enabling the identification of the beginning and to monitor abnormal seismic processes under the joint project of the Institute of Cybernetics and the Ministry of Communications and Information Technologies of Azerbaijan, the activity of abnormal seismic processes was observed in the last 30 hours, Aliyev said.
Although as a result of activity of seismic processes an earthquake was forecasted in Azerbaijan, its coordinates were not refined, according to the director.

/Trend/