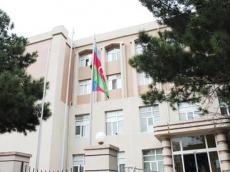 Azerbaijani State Committee on Standardization, Metrology and Patents intends to develop about 1,000 new standards in 2014, chairman of the committee, Ramiz Hasanov said at a press conference on Friday.
He said that many standards (about 600) will cover the oil and gas sector, in particular the new complex on oil and gas processing and petrochemical production.
The duration of the first phase of the project on complex' construction will be realized in two years.
The overall duration of the project is eight years. The complex will be located 60 kilometres away from Baku and will consist of three processing plants and thermal power plants.
"The remaining part will cover the standards of the industrial production, because the year 2014 was announced as the Year of Industry in the country," Hasanov said.
In 2013 the state committee developed more than 60 standards.

/Trend/