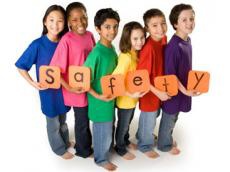 By AzerNews
The birth of a child creates happiness in the core structure of a family. Newly-born children lay new responsibilities on the shoulders of family members, especially parents.
It is intolerable that parents leave children at home without care and attention. Being a living creature, children have their own rights that should be protected by every means possible.
Protecting children's rights is a top priority of Azerbaijan's social policy. Azerbaijan has ratified over 30 international conventions, adopted several relevant laws, and cooperates closely with international organizations, particularly the UNICEF to tackle problems regarding children's rights.
The State statistical committee believes there are about 3 million people under the age of 18 in Azerbaijan, 1.3 million of which are refugees and internally displaced people.
It is important to make every effort to improve the legal base and efficacy of children's rights.
The State Committee for Family, Women and Children of Azerbaijan has drafted a new law to boost parental responsibility and improve the juridical basis that regulates parental role.
The bill determines legal responsibility for non-fulfillment of parental responsibilities, including ensuring children's safety and control, the State Committee reported.
In some European countries, social services take away children from parents who don't look after them properly. They also appoint step-parents. At the same time, experts and psychologists work closely with parents to explain their responsibilities to them.
Azerbaijan's Administrative Code has one article on parental responsibility, which states that parents who ignore their duties are fined more than 40 manat.
The bill also specifies a responsibility for children's health and safety, and gives a warning to parents. Parents who leave their children alone at home without any control on several occasions are given a warning.
Increased responsibilities cannot serve children's happiness
Musa Guliyev, Deputy Chairman of the parliamentary committee on social policy, told Azernews that Azerbaijan has a strong legal base for protecting children's rights, but it should be updated.
"The society is always involved in a dynamic development and changing laws is normal. It is very important to make changes and add supplements to legislations in accordance with international law," he said.
However, parental problems cannot be solved by legislations and increase of fines, Guliyev believes.
"Parental relations should be based primarily on mutual love and respect, proper distribution of rights and responsibilities, and proper upbringing of children by parents. Otherwise, any new punishment or criminal and administrative responsibilities for parents will not bring happiness to children. Increasing parental responsibilities may protect them from violence and pressure, but they cannot serve their happiness."
Guliyev said the outreaching campaigns for parents play a very important role in societies. Besides that, parents, school and community should do their very best to raise children in the most appropriate way.
Expert's opinions helpful
Head of Children's rights protection league Yusif Bekirov believes that before adopting the new law, a mechanism for its realization and control should be prepared in collaboration with experts.
Any legislative initiative in the area of children's protection is welcomed, he told Azernews.
Executive director of "Reliable Future" youth organization Kamala Ashumova believes that the bill will have positive results for protecting children's rights.
"Practice shows that some parents don't understand their responsibilities and don't pay enough attention to children's care and protection," she told Azernews. "Some parents not only leave their children alone at home without any control, but also endanger children by sitting them in front seat of their cars. We believe that the bill will cover the main aspects of this sphere."
Ashumova believes that experts' opinions can be helpful to avoid any gaps in the development of a mechanism for law implementation.