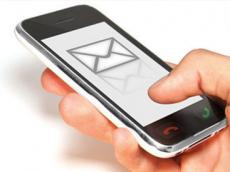 The postal operator of Azerbaijan - "Azerpost" JSC introduces new service for the sms notification of citizens on the delivery of parcel.
The deputy director general of the JSC Nazim Suleymanov informed on the matter.
According to him, the service addresses to the recipients of the goods ordered on e-trade portals. Recipient no longer needs to appeal to the post-office in purpose to know whether the order delivered to address after the new service introduced. Henceforce, they will be notified on it with an sms.
"The main problem was that the preparation and delivery of the notification on the receipt of the goods took a lot of time. The recipient will be informed on it by the post-office with an sms from now on. In order to use that new service, client have to show his mobile phone number on the appropriate e-trade portal. That number will be stored in the informational base of the postal operator and subsequently, the customer will be notified through an sms" - said Suleymanov.

/Trend/