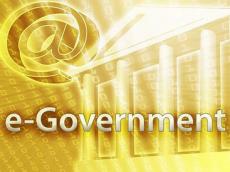 The Ministry of Foreign Affairs of Azerbaijan has joined the e-government portal, the Information Computing Centre (ICC) of the Ministry of Communications and Information Technologies of Azerbaijan told Trend on Thursday.
As the ICC said, currently the Foreign Ministry's e-service on reception of documents and applications for accreditation of foreign media journalists is integrated into the portal.
The service is designed for international media representatives who will be able to pre-submit documents required for accreditation at the Foreign Ministry. The service is provided free of charge.
At present about 40 central bodies of executive power of Azerbaijan are joined to the e-government portal. In the near future electronic services of the State Social Protection Fund of Azerbaijan will also be integrated.
Of the approved 426 e-services in Azerbaijan, 270 are available on the portal. The total number of e-services available on the websites of the Azerbaijani government agencies stands at 407.
The e-government portal is a key tool that supports the work with citizens and the public and private sectors. The portal provides for a reduction in the number of documents requested by citizens as different agencies will communicate with each other electronically.
Access to the portal is carried out with the use of an electronic digital signature (EDS), the identification data of the private entrepreneurs and citizens and with verification data (login and password), as well as a mobile authentication system which can be obtained in electronic form after registering on the portal.

/Trend/