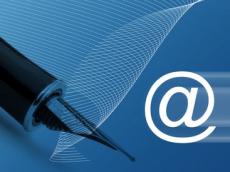 By AzerNews
Azerbaijan is holding talks with Estonia on bilateral recognition of digital signatures, Azerbaijani Ministry of Taxes said on September 26.
According to the ministry, a preliminary agreement on the issue has already been reached.
The long-term plans include expansion of the geography of the e-signature recognition to all European countries. International recognition of e-signatures guarantees their legal significance when signing documents between the state and privately owned entities of countries, the ministry said.
According to the regulations, an e-signature that can be verified by a public key that has a foreign certificate is recognized if a government agency which issued the certificate has concluded a pertinent agreement.
As of September, the number of e-signatures in Azerbaijan exceeded 15,500. Most of the issued e-signatures account for government agencies.
The price of an e-signature in Azerbaijan ranges between 14 manats ($17.8) and 30 manats ($38) for the population, depending on the time period, 80 manats ($101.8) for state bodies and between 60 manats ($76) and 168 manats ($213.9) for businesses.
At the same time, the total number of certificates of "Asan Imza" mobile e-signatures has reached nearly 20,400, the head of the Taxes Ministry's legal affairs department, Samira Musayeva, said on September 25.
According to Musayeva, some 10,600 mobile e-signatures have been issued to legal entities, while 9,722 to individuals and 60 mobile e-signatures accounted for public servants.
"Currently the main goal is the maximum expansion of the implementation scope of the Asan Imza and its integration with electronic services of public agencies," Musayeva said.
Consultations are underway for the holders of mobile e-signatures to be able to make purchases online and the consultations are being completed, she said.
A link of the banks and payment systems to the Asan Imza service will drive rapid development and spread of cashless payments. A number of new e-services for the financial sector are to be introduced as well.
ASAN Imza technology allows using a mobile phone as a secure electronic identity card. Like any other technology based on the use of SMART-cards and e-signatures, it can be used to provide secure access to e-services and to certify documents with digital signatures. Unlike other technologies, it does not require a card reader.